Faster Payment System

The Faster Payment System (FPS) allows you to access money in your bank account, 24 x 7. Once you sign up for this instant bank transfer service in Octopus App, you can top up your Octopus cards anytime, anywhere – no more queuing at ATMs, convenience stores or MTR stations!
You can also pay people and shop online far more easily.
Latest Promotion
From now until 31 January 2021, Octopus Wallet Plus or Pro users can receive a $30 Octopus Wallet credit when you successfully set up instant bank transfer (i.e. Faster Payment System electronic Direct Debit Authorisation) through the Octopus App and make a transfer-in transaction from your bank account!
Watch the video or click here to learn more about how to set up instant bank transfer.
Remark:
Promotion Offer is limited and will be offered on a first-come-first-served basis to the first 40,000 Eligible Octopus Wallet Holders.
The Promotion Offer will be credited to the Octopus Wallet of the Eligible Octopus Wallet Holders from 1 March to 5 March 2021 (both dates inclusive).
Terms & Conditions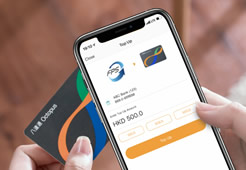 Instantly Top up your Octopus cards with Octopus App
If you are a Octopus Wallet Plus or Pro customer, you can sign up for the FPS eDDA (electronic Direct Debit Authorisation) instant bank transfer service. After a one-time setup, you can enjoy the convenience of topping up your own Octopus cards, your maid's, or your children's, all with just a few clicks in the Octopus App, while at home or on the go. (click here for instructions in screen cap)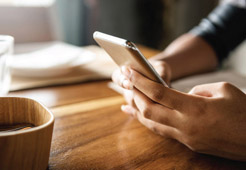 Transfer from your bank account into Octopus Wallet, then top up your Octopus
Whichever form of Wallet account you have, including Wallet Lite, you can log into your bank account to transfer money into Wallet – and then use the funds to top up your Octopus, make online payments, and more.
Our Faster Payment System services enable you to:
| Services | Wallet Lite | Wallet Plus or Wallet Pro |
| --- | --- | --- |
| Using Octopus App, top up Octopus cards and Octopus Wallet directly, with money in your bank account | | |
| Using your online banking service, transfer money into Octopus Wallet for subsequent Octopus top up | | |
| Sign up for FPS Addressing Service to make P2P payments using mobile numbers | | |
Not yet an Octopus Wallet user? Download Octopus App Now!