Cash
Reload with Cash
Your Octopus can be reloaded up to HK$3,000 in total value at thousands of locations throughout Hong Kong. Visit the following locations for cash reloading:
Main Authorised Add Value Service Providers
759 Store, 7-Eleven, AEON, Arome, Café de Coral, Circle K, Vanguard, Fairwood, Mannings, Maxim's Cakes, Maxim's MX, McDonald's, Park'n Shop, Saint Honore Cake Shop, Starbucks, VanGO, Watsons, Wellcome Supermarket.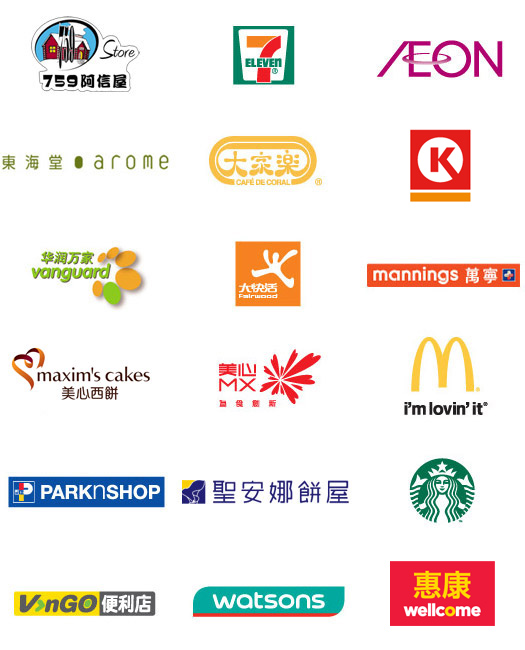 Selected Transportation Customer Service Centres
MTR / Light Rail* / Selected Add Value Machines
Airport Express Line
KMB
Sun Ferry Customer and Octopus Service Centres (Cheung Chau Pier, Mui Wo Pier, Central Pier 5 & Central Pier 6)
NWFB (Admiralty (East) Bus Terminus)
Citybus (Airport Ground Transportation Centre)
* Effective from 1 October 2017, MTR/Light Rail Customer Service Centres will not entertain any request to top up 6 or more Octopus at any one time.
Remark: For Smart Octopus issued before 1 October 2019 or Octopus issued before 1 December 2019, you can upgrade the stored value limit of such Octopus to HK$3,000 at Octopus App or Octopus Service Point. Click here for more details.