Octopus Mobile SIM

Octopus Mobile SIM is a mobile phone SIM card providing standard mobile telecommunication functionality as well as Octopus's electronic payment and value storage features. It can be used with NFC (Near Field Communication) enabled mobile phones already tested by Octopus.
Product Features
Wide acceptance – Access to the Octopus network for convenient mobile payment, add value service and online payment through Octopus App.
Unique "Always On" function - Simple and easy to use without activating other apps in advance.
Instant checking – The Octopus App offers instant display of remaining value and the last 40 transactions on the smartphone screen.
Easy reloading - Octopus Automatic Add Value Service (AAVS) ensures that you will never run out of value on your Octopus Mobile SIM.
Available operators & latest offers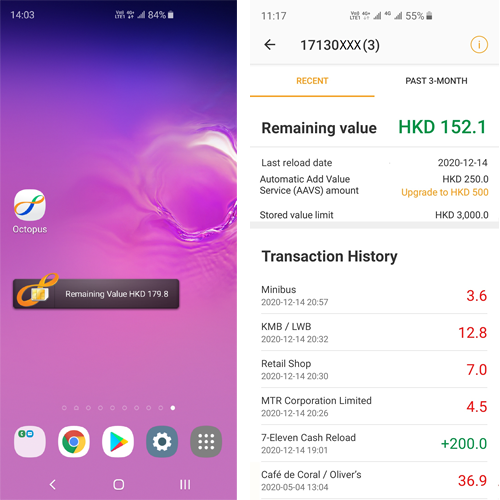 Useful information
For a malfunctioning Octopus Mobile SIM or to cancel an Octopus Mobile SIM with a remaining value of HK$500 or above, users can submit a refund request online.
For all other cases, go to an MTR Customer Service Centre to cancel the Octopus Mobile SIM and apply for a refund of the remaining value.