Octopus Mobile Reader

Top Up or Pay Online
The Octopus Mobile Reader is for iOS users with the Octopus App installed on their mobile devices, allowing them to enjoy the following services.
Note: Users of iPhone 7 and newer models with iOS 13 or above can use these services in Octopus App directly. Please click here for details.
Octopus App
Featured Service

Pay online with Octopus at designated online merchants and check an Octopus's remaining value, the latest transaction records and other information.
Perform fund transfers between Octopus Wallet and registered Octopus. Top-up of Octopus for children, domestic helpers or personal use is even more simple and convenient.

System Requirement

Please click here for details

Remarks

Please ensure your iOS mobile device is kept updated and meets the system requirements for the Octopus App.
Bluetooth must be enabled on your iOS mobile devices

Application

Octopus App
Product Content: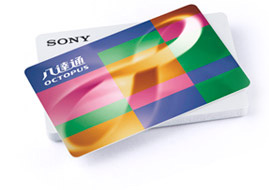 Octopus Mobile Reader x 1
Weight: approx. 30 g;
Dimension: approx. 87.6Wx 56Hx 5.5D(mm)
Card holder x 1
USB cable x 1
Starter Guide x 1
Unit price:
HK$228 each

Discounted price at HK$88 each
Sales Channel:
Octopus Online Shop
This product is covered by warranty by Octopus Cards Limited for a period of 30 days from the date of purchase. Please retain the original receipt for warranty service.
"SONY" is a trademark of Sony Corporation