How to apply
3 simple steps to apply for the card with the Octopus App
Step 1:
Click the Octopus Mastercard icon in the Octopus App.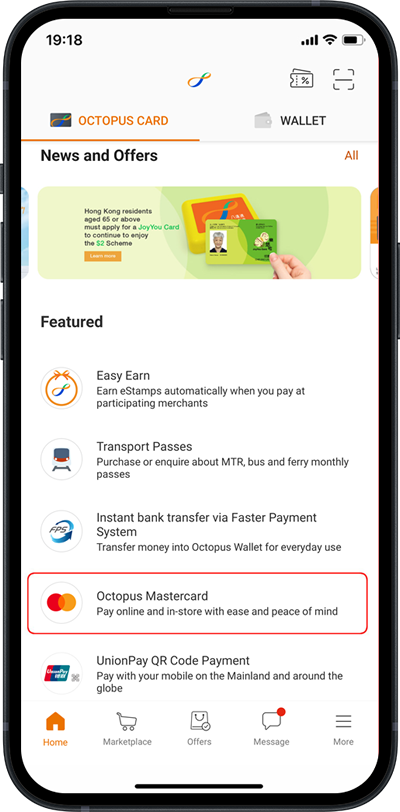 Step 2:
Tap "Apply" and accept Terms and Conditions.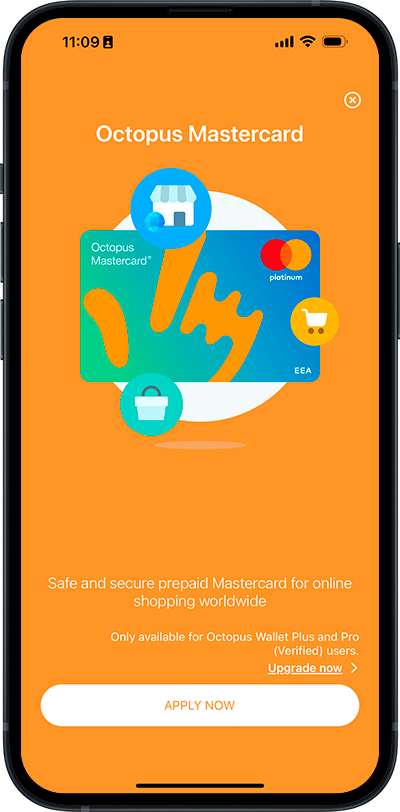 Step 3:
Tap "OK" to complete the application, and your Octopus Mastercard is ready!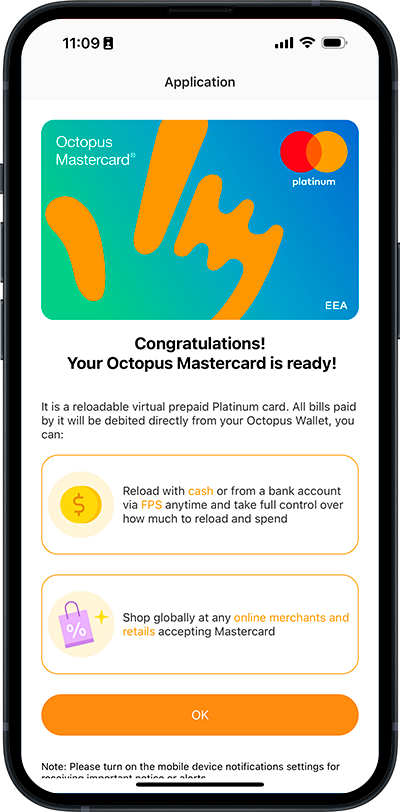 Upgrade your Octopus Wallet
Shop the world with ease!
Octopus Wallet Plus or Pro (Verified) users who have set up an Octopus Mastercard can use it worldwide immediately. This includes merchants in the European Economic Area (EEA), such as Amazon, Apple, Facebook, and Steam games.
*New application from Octopus Wallet Lite is not accepted. The service for current Octopus Wallet Lite users will be terminated on 27 December 2023.
Click here to learn more