Octopus Service Points
A specially designed On-Loan Octopus featuring the new corporate logo is available for card replacement and by mail to those First Generation On-Loan Personalised Octopus holders who register for a replacement card online. Act now, be one of the first to own this exclusive card in town!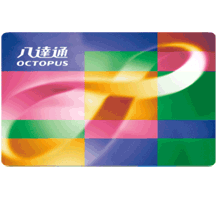 The Octopus Service Points are located at designated MTR stations and shopping malls for you to perform the following :
Replace your First Generation On-Loan Octopus
Check your Octopus' remaining value, Reward$ balance and the latest transaction records
Activate your Rewards membership and download Reward$
Collect incomplete transaction or other refund and bonus (if any) onto your Octopus
Check the status of your Octopus and reactivate Inactive Octopus and Inactive Smart Octopus
Complete registration of Octopus in Octopus App ?
Collect public transport fare subsidy ?
You can see the full list of Octopus Service Points or search for an Octopus Service Point nearest to you below.