Notice
Notice
Due to the overwhelming response to the launch of Octopus on iPhone and Apple Watch, some customers could not add their Octopus between 11:30 am and 12:19 pm on 2 June.
Octopus would like to sincerely apologise to the affected customers. The system has now resumed normal operations. If you encountered problems when transferring a physical Octopus card during the above mentioned period, please refer to the following procedures to retrieve the Octopus to your iPhone or Apple Watch:
Steps to complete card transfer to iPhone
1. Please open the Wallet app and click "+" .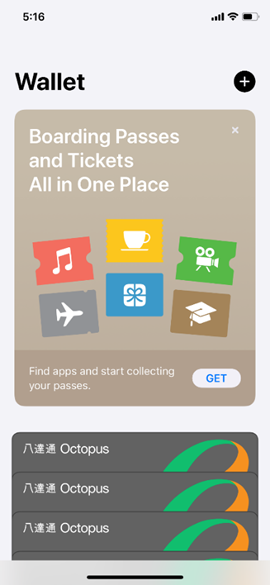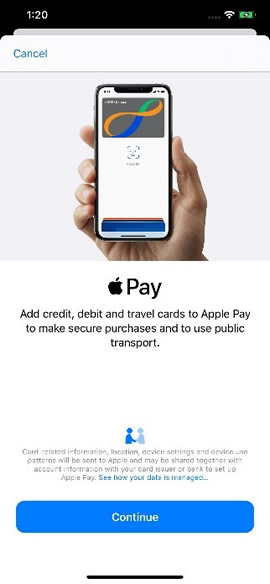 3. On the 'Card Type' page, select 'Octopus'.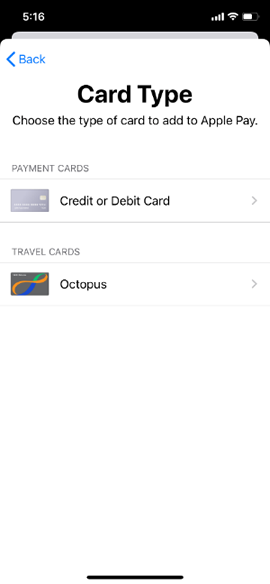 4. When you are on the 'Add Card' page, please click 'Next' on the top right hand corner.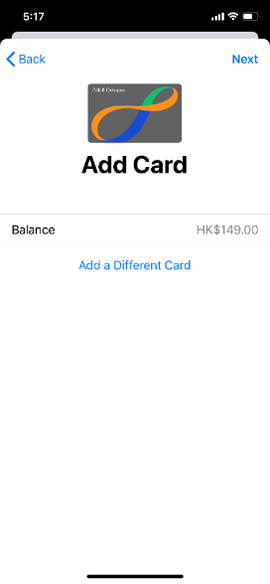 5. Then the following page will appear.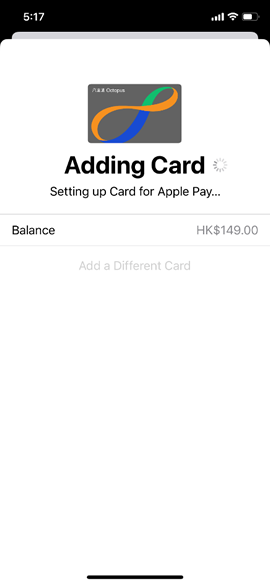 6. The process is completed when you see this page.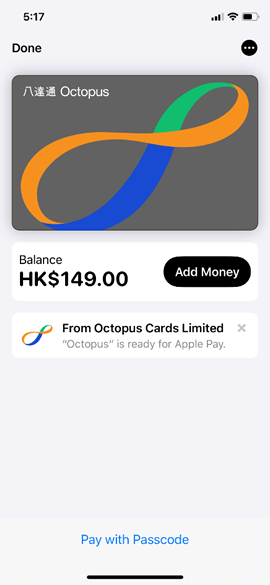 Remark: If you would like to complete the card transfer to Apple Watch, please open the Watch app and select "Wallet & Apple Pay", then click "Add card", and follow step 2 to step 5 as shown above. When the screen returns to "Wallet & Apple Pay", that means the process is completed.