Buy Hong Kong Book Fair 2018 e-ticket with Octopus App

The 29th Hong Kong Book Fair will be held from 18 to 24 July 2018 at the Hong Kong Convention and Exhibition Centre. From now on, with the Octopus App, you can purchase the regular-priced e-ticket anywhere anytime in advance and pay by Octopus card or O! ePay. Buy now! No more queuing for tickets so that you can grab your favourite books swiftly.
Come to our booth* and add a Smart Octopus to Samsung Pay on site, you can get a Häagen-Dazs™ $50 Gift Voucher. More surprise may be ready for you! See you!
*Operating hours of our booth:
18 July – 10:00am – 6:00pm
19-23 July – 12:00 noon – 8:00 pm
24 July – 10:00 am – 4:00 pm
Location: 1/F Hall 1C entrance
Steps of purchase
Step 1
Click "Payment" or "e-Ticketing" to go to the HK Book Fair e-ticketing page.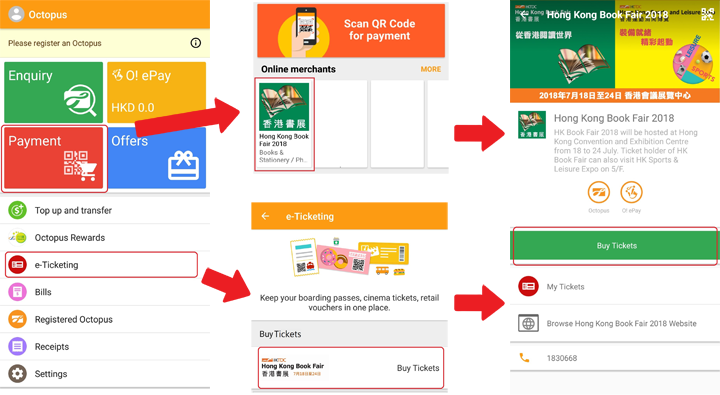 Step 2
Select ticket type, quantity and exhibition date. Then select payment means and pay. The e-tickets will be sent to your Octopus App under "e-Ticketing" section shortly.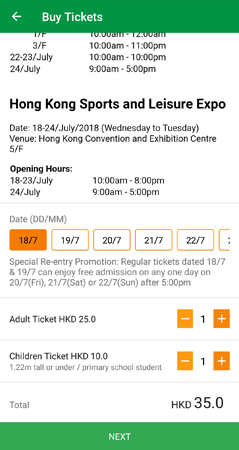 Show your e-ticket at the entrance
Step 1
Select "e-Ticketing"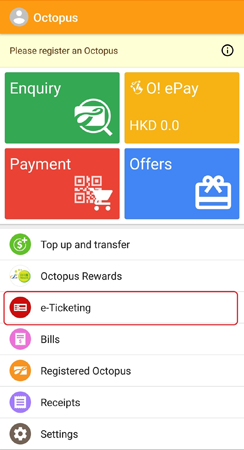 Step 2
Click to open the e-ticket under "Saved Ticket"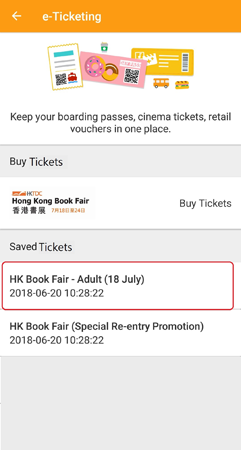 Step 3
Show the QR code to staff for scanning. If you purchase more than one ticket, please click "Next"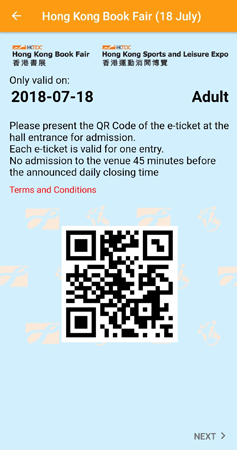 Notes:
To purchase e-ticket, you must be an account holder of O! ePay.
The e-ticket cannot be forwarded to others after purchase.
Sale of e-ticket will be stopped 45 minutes before the closing of exhibition each day.
For details of HK Book Fair 2018, please visit hkbookfair.hktdc.com.