Purchase Hong Kong Book Fair e-tickets through Octopus App

The Hong Kong Book Fair will be held from 20 to 26 July 2022, at the Hong Kong Convention and Exhibition Centre. With the Octopus App, you can purchase regular-priced e-tickets anywhere anytime in advance using Octopus Card or Octopus Wallet. No more queuing for tickets so that you can quickly grab your favourite books.
Steps of purchase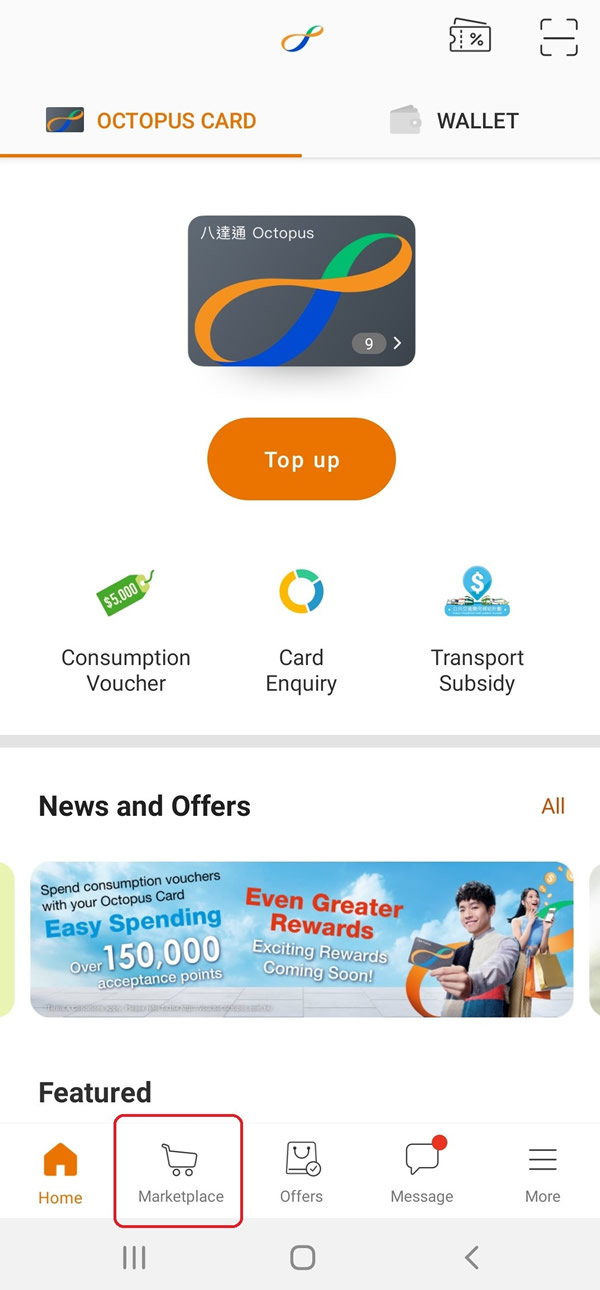 Step 1
Click "Marketplace"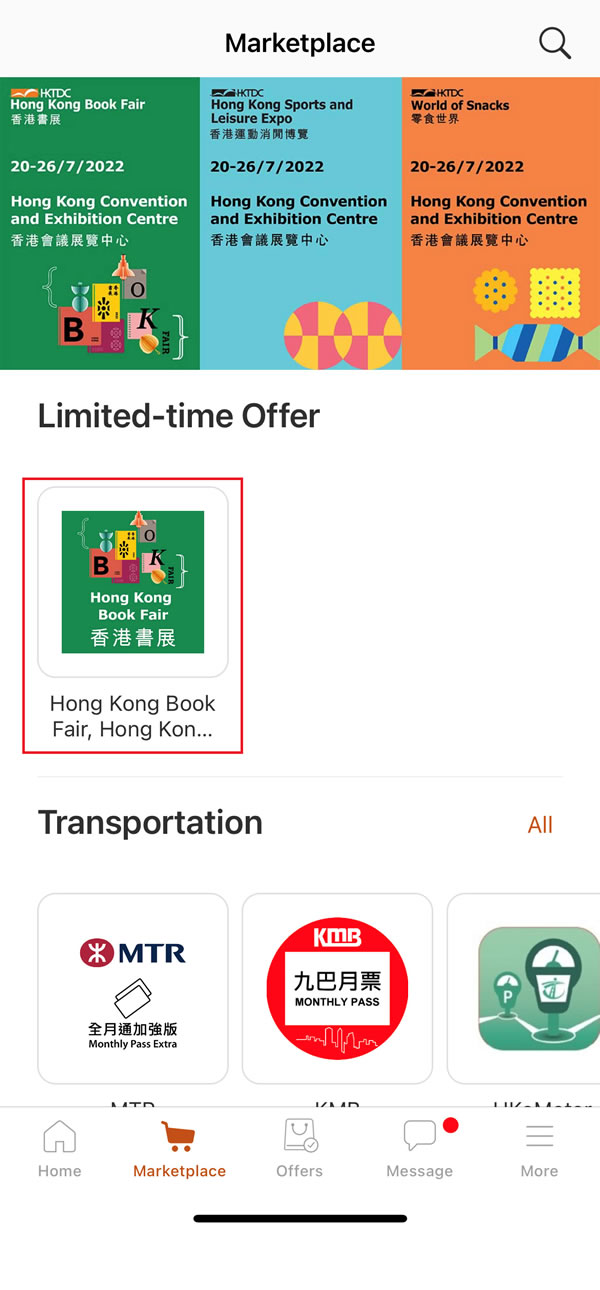 Step 2
Choose "HK Book Fair"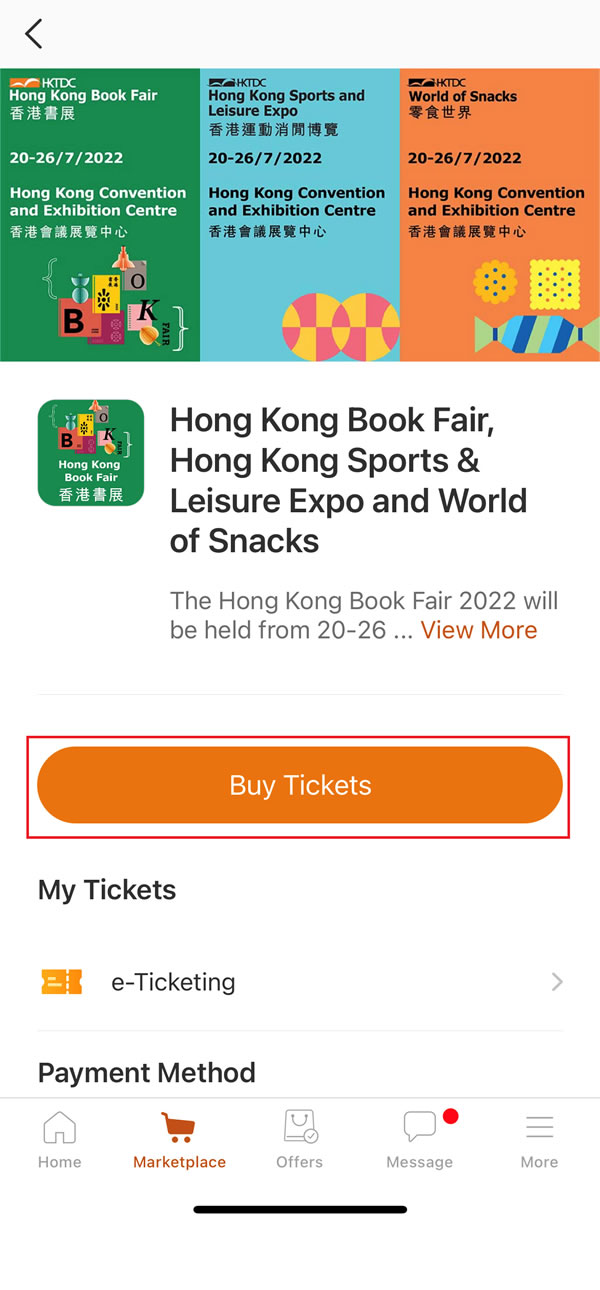 Step 3
Click "Buy Tickets"
Step 4
Select ticket type, quantity and exhibition date. Then select payment means to pay. The e-tickets will be sent to your Octopus App under 'e-Ticketing' section shortly.
Show your e-ticket at the entrance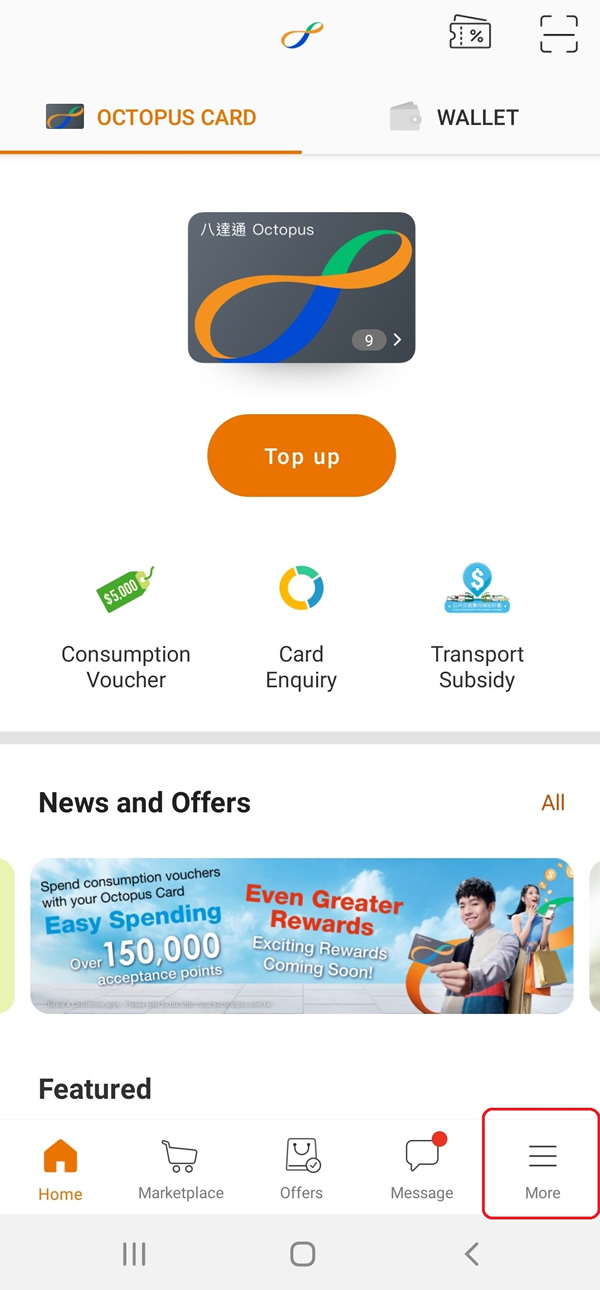 Step 1
Click "More"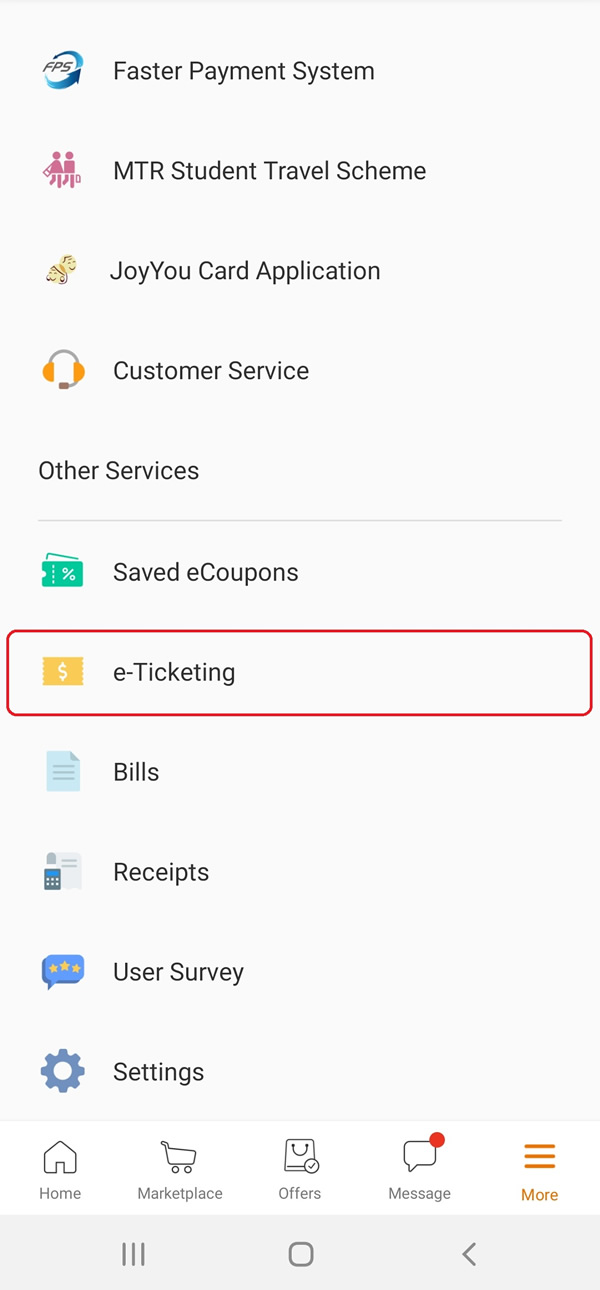 Step 2
Choose "e-Ticketing"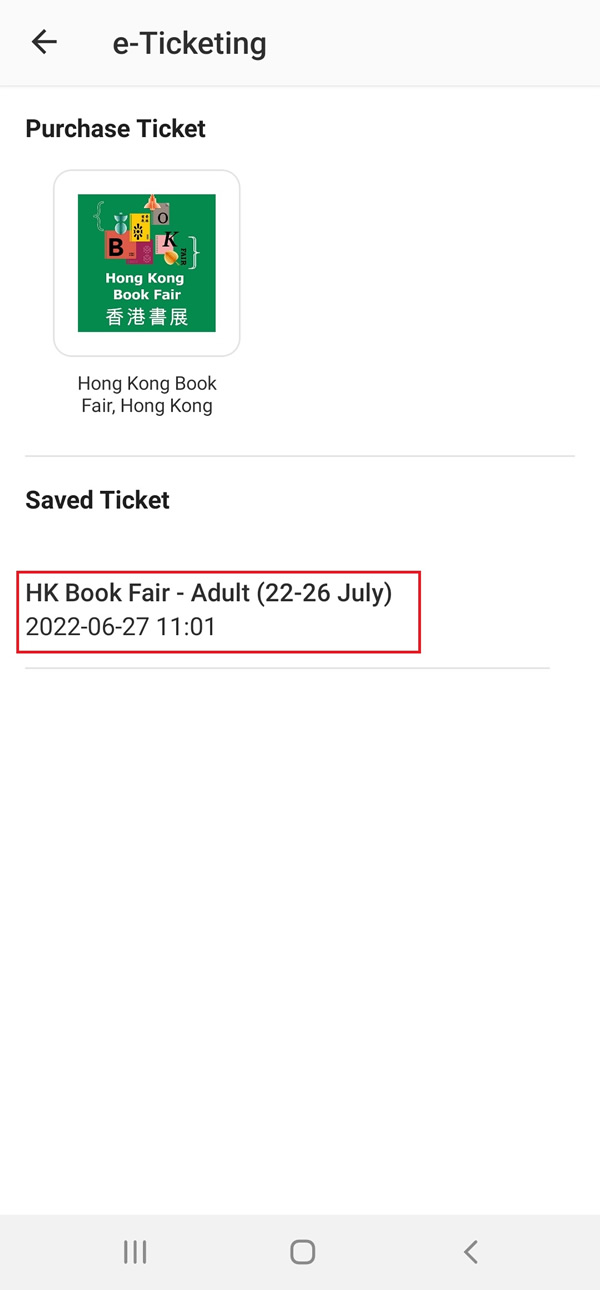 Step 3
Select the HK Book Fair e-tickets you purchased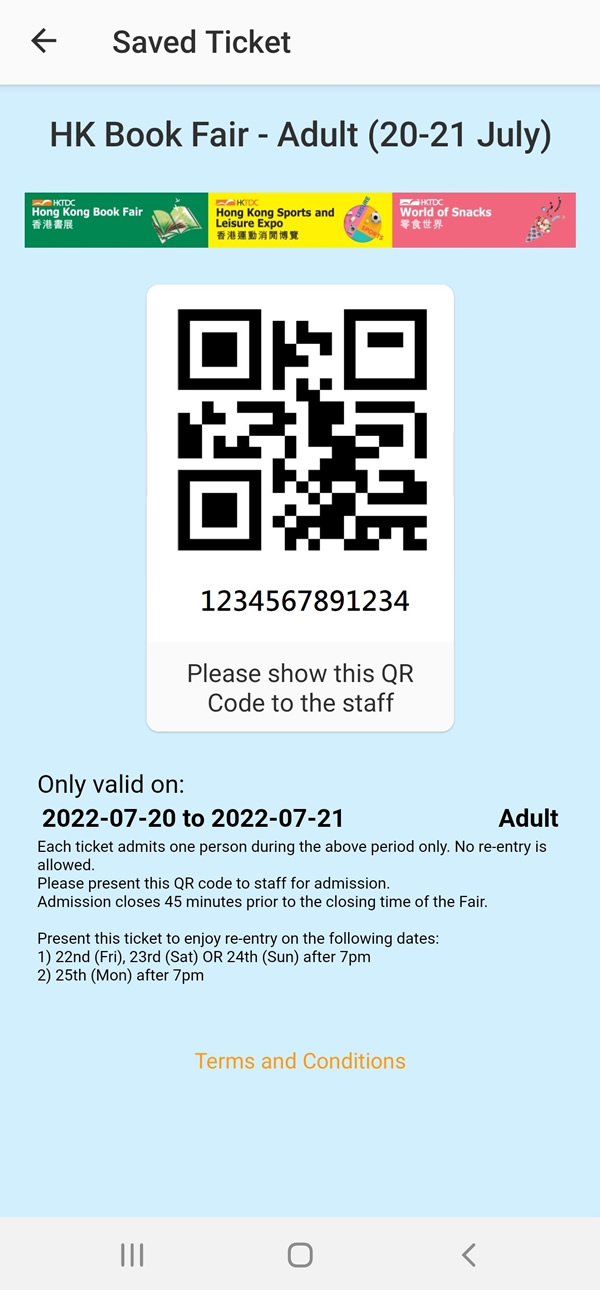 Step 4
Open the e-ticket. Show the QR code to staff for scanning. If you purchase more than one ticket, please click 'Next'.
Notes:
To purchase e-ticket, you must be an Octopus Wallet user.
The e-ticket cannot be forwarded to others after purchase.
Sale of e-ticket will be stopped 60 minutes before the closing of exhibition each day.
For details of HK Book Fair 2022, please visit hkbookfair.hktdc.com.