Join the Octopus Services Network
Today in Hong Kong, there are close to 40,000 retail outlets accepting Octopus payment. Our coverage spans all four corners of the city.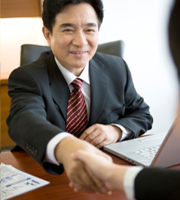 Partner with Octopus
Join us as we extend our reach ever deeper into the retail sector and online payment. To apply or learn more, contact us directly:
Or write to us at:
Octopus Cards Limited
46/F., Manhattan Place, 23 Wang Tai Road
Kowloon Bay, Kowloon, Hong Kong
View map

Get help from our retail acquirers
Octopus brings great convenience to the retail sector. To make it easier for you to apply and become an Octopus merchant, we have appointed the following retail acquirers to help those interested in using our payment services. These acquirers provide a one-stop solution for everything from equipment rental to day-to-day operational support.
Retail
* The Octopus readers and solutions provided by acquirers may vary, please contact the acquirer for details.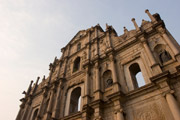 Octopus payment service in Macau
Merchants in Macau who want to offer the convenience of Octopus payment service may contact us or our local acquirers.
Macau Pass S.A.
Octopus Cards Limited
What is an authorised contractor?
Octopus has authorised a list of contractors under different sectors. They are ready to assist Octopus merchants in providing total solutions for system integration. Please click here to get the list.
Benefits of partnering with Octopus
Octopus brings unparalleled benefits that can help your business grow. Our success is demonstrated by our impressive statistics.
How to become an Octopus acquirer
Businesses with an established merchant base and experience in acquiring retail merchants can apply to become an Octopus acquirer. Applicants will be required to prove that they have a sound financial standing and are able to provide a total solution to merchants, including support services, as well as the ability to add value to and work in synergy with the Octopus service.

If you are interesting in becoming an Octopus acquirer, please contact us.
Retail Technology Adoption Assistance Scheme for Manpower Demand Management(ReTAAS)
ReTAAS is launched by the Government to provide funding for the retail industry to adopt technologies for enhancing productivity. Each eligible enterprise will be funded for a maximum of $50,000. Electronic payment systems (such as Octopus) is one of the eligible solutions under ReTAAS. Interested retailers may apply for ReTAAS funding. Please click here to visit the ReTAAS website for information on eligibility and other details.