Our Services
Hong Kong
Octopus has come a long way since its debut in 1997. Today, 98% of people in Hong Kong aged 15 to 64 possess Octopus, which can be used for travelling, shopping or dining making everyday life easier.*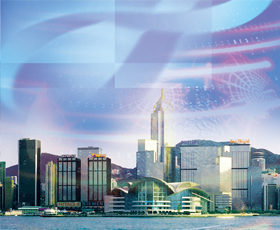 From a simple way to pay fares on public transport, we have extended our services into small-value payments in the retail sector, as well as many other applications, including access control for residential and commercial buildings and support for various school facilities.

With the backing of service providers, innovative applications have reached the market to the delight of our customers. The ever-growing number of business applications demonstrates how Octopus Cards Limited (OCL) and our partners are continuing to find new ways to apply Octopus technology to everyday life.

Today, Octopus is more than just a card. From On-Loan Octopus to merchandise for consumers and corporations, including key chains, ornaments, watches and limited-edition Octopus cards, the growing range of Octopus products is designed to find a fit within every lifestyle.

2 million Octopus cards and products are currently linked with Automatic Add Value Service provided by 20 financial institutions, ensuring that they never run out of value. Octopus users can also add value with cash at thousands of locations all over town.

We also seek to enhance our services with a view to delivering a positive and delightful customer experience.

Octopus' success is Hong Kong's success, not just because of its role in everyday life, but because of the convenience it has brought to everyday life.

We are committed to ensuring that customers who use our services each and every day continue to do so with the confidence and trust that have made us an integral part of daily life in Hong Kong.
*Figure quoted from a recent market research on individuals aged between 15 and 64.
Mainland China
It has always been a core strategy of OCL to tap into the enormous China market. With further economic integration between the Mainland China and Hong Kong, OCL focuses on sharing its successful experience and expertise while stepping up to bring the added convenience of contactless payment to cross-border travellers.
Payment service for cross-border travellers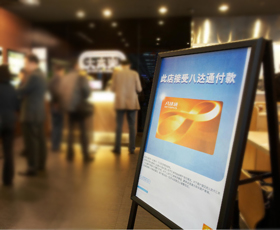 Octopus made its debut in Shenzhen in 2006, bringing convenience to frequent travellers between the Mainland China and Hong Kong and extending its reach in support of merchant expansion in there. Currently, Octopus is accepted at over 50 retail outlets in Shenzhen, including Café de Coral, Fairwood and Shenzhen Dutyfree Group at all Shenzhen ports.

OCL and Lingnan Pass signed a framework agreement in August 2011, as part of the Guangdong-Hong Kong economic collaborations announced by the Hong Kong Special Administrative Region Government after the 14th Plenary of the Hong Kong/Guangdong Co-operation Joint Conference.

A year later, in July 2012, OCL and Lingnan Pass joined hands to launch the first-of-its-kind cross-border two-in-one Octopus card with two electronic purses for RMB and HKD respectively, to foster interoperability between Hong Kong and Guangdong Province.

In March 2014, OCL and Macau Pass rolled out the Octopus payment service in Macau, offering residents and travellers alike greater convenience and ease in retail and entertainment payments in Macau.
Overseas
As a full-service smart card issuer and operator, OCL is in a unique position to export its ability to make everyday life easier for people in other parts of the world.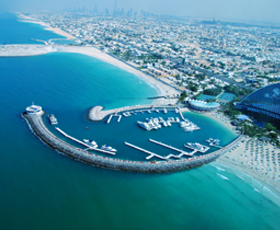 OCL has already successfully exported its technology and expertise to the Netherlands as the core transaction clearing house supplier for the nationwide automatic fare collection system. It has also been commissioned to develop and implement the core back office for a contactless smart card payment system for the Road and Transport Authority in Dubai.

OCL's international services offer transport operators, governments and private enterprises a high level of practical experience and technological know-how, as well as high-quality support in implementing smart card systems and operations.
To learn more, please visit our International Business section.